Operation & Maintenance
We provide complete Operation and Maintenance services of ash handling System which include various types of system of Bottom ash, coarse ash, Fly ash, Lean slurry, High Concentrated Slurry disposal & Ash water recovery system. Operation & Maintenance includes, taking complete responsibility of the proper O & M of the system and equipments.
At present we are executing O&M of Ash Handling System for more than 9500 MW all over India for NTPC, SEB`s, Private Power Generating Company.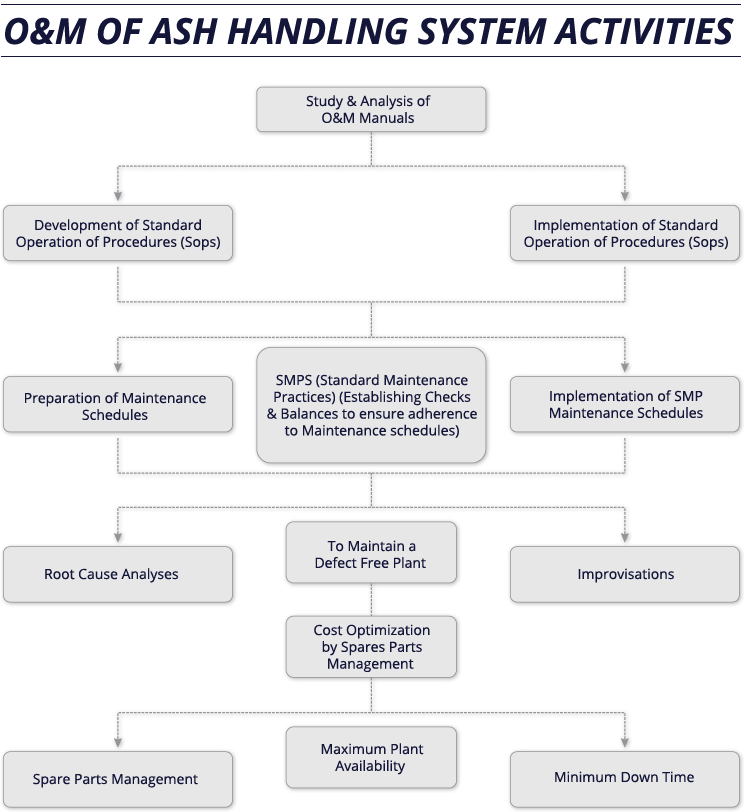 Our services are reinforced by our team of experienced, highly skilled service engineers for Operation & Maintenance.