Overview
Melco India Pvt. Ltd. has come to be known as a name of immense repute in the highly specialized domain of Ash Handling Systems and Coal Mill Reject Systems. Since its inception over three decades ago, the company has been a trusted supplier of equipment and systems for public sector boards and private sector power plants & NTPC, a leading power generating super supplier of electricity in India.

MELCO has fully equipped Design office at Faridabad and is a TUV Certified ISO 9001-2008 Company.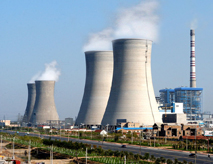 It is also equipped with induction furnaces, electric furnaces and heat treatment furnaces. MELCO is supported by its own pattern shop equipped to make patterns of wood & metal to produce quality Ni-hard, alloy cast iron, high chrome castings and high Manganese Steel Castings for various sectors.
Apart from this, MELCO also manufactures high manganese Steel Castings and is supplying Wear Parts for Stone Crushers compatible to any Brand, Makes & Models. These Samples meet the requirement of the downstream industries in Mining, Quarrying and Aggregate sectors as a dependable source of Crusher Parts.

The modern manufacturing units of Melco are amply backed by a highly experienced and qualified team of professionals who have deep domain knowledge and are industry veterans. The quality control department follows stringent norms and comes replete with destructive testing facilities. Independent testing and inspection agencies, time and again, have vouched for the benchmarks that Melco has set for different sectors.

As a result, great infrastructure and highly-structured processes, methodologies and committed people come together to churn out products and services of consistent standards and uncompromising quality.